WAEC
2020 WAEC Examination Question Papers Leaked? See Full Gist Here
West Arican Examination Council (WAEC) Debunks Rumors that Maths Question Paper got Leaked Prior to the Exams
There have been speculations that, WAEC Mathematics exam question paper had leaked prior to the exams that was slated for Monday, 17 August 2020.
The examination council reacted to the rumor via their twitter page after a twitter user posted some question papers alleged to be that of mathematics.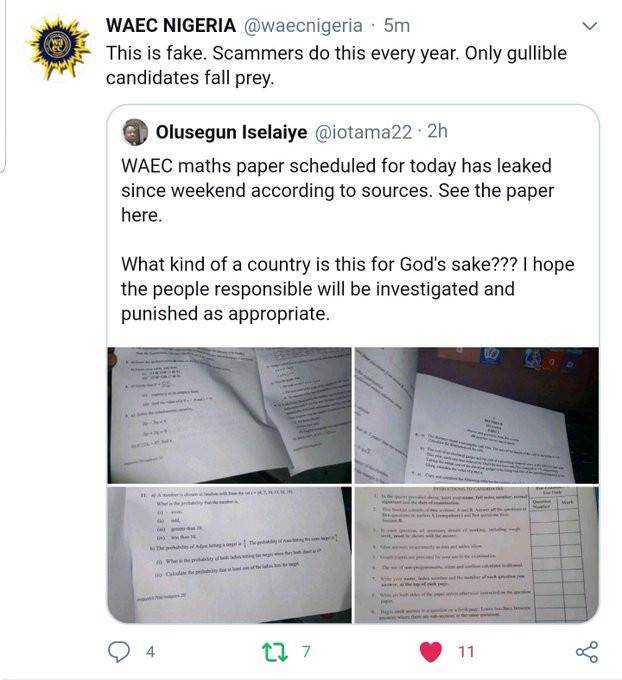 In the statement, the Head of Public Affairs, West African Examinations Council (WAEC), Mr. Demianus Ojijeogu debunked the claim, calling it fake and photo shopped.