GENERAL
Benue State University Graduate Carves Kiddwaya's Name On His Head
Benue State University Graduate Carves Kiddwaya's Name On His Head
A graduate of Benue State University named Krayzietee Atu has taken his love for 'Kidd waya', a contestant in the ongoing Bbnaija Lockdown reality tv show to a whole new level.
The student shared pictures on his social media page with Kiddwaya's name clearly carved on his head to show his support for the housemate.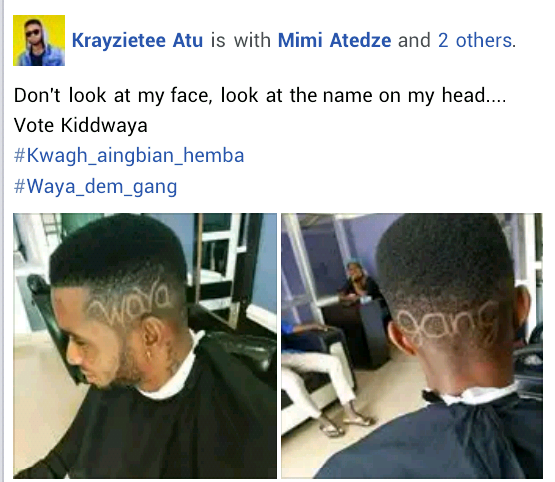 The ardent fan, who boasted that he has been vigorously voting for the housemate as "airtime is not a problem" showed off the new haircut with 'Waya gang' carved on it.