GENERAL
Student Calls Out Her Father Who Constantly Dehumanize Her Mother
21year Old LUTH Student Calls Out Her Father Who Constantly Dehumanize Her Mother
A 21-year-old LUTH pharmacy student, has narrated how her father, Mr. Vincent Ezeobi, constantly batters her mother, herself and her sister and goes on bragging about being untouchable.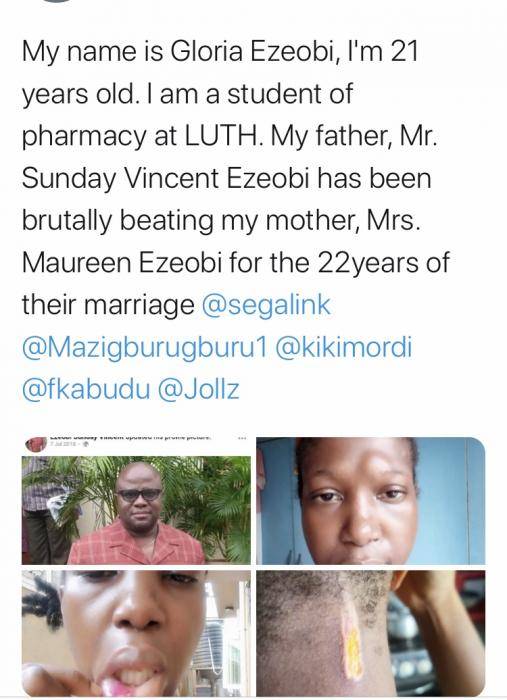 The student who identified herself as Gloria Ezeobi, also revealed that the assault has been going on for about 22 years, and the father has been reported to the Lagos state police, panti command, and nothing was done about it.
Apparently fed up by the incessant abuse and assault against her mother, Gloria Publicly asked for help after her father got her mother arrested over false accusations.
The victim has since been released after the intervention of the commissioner of police.